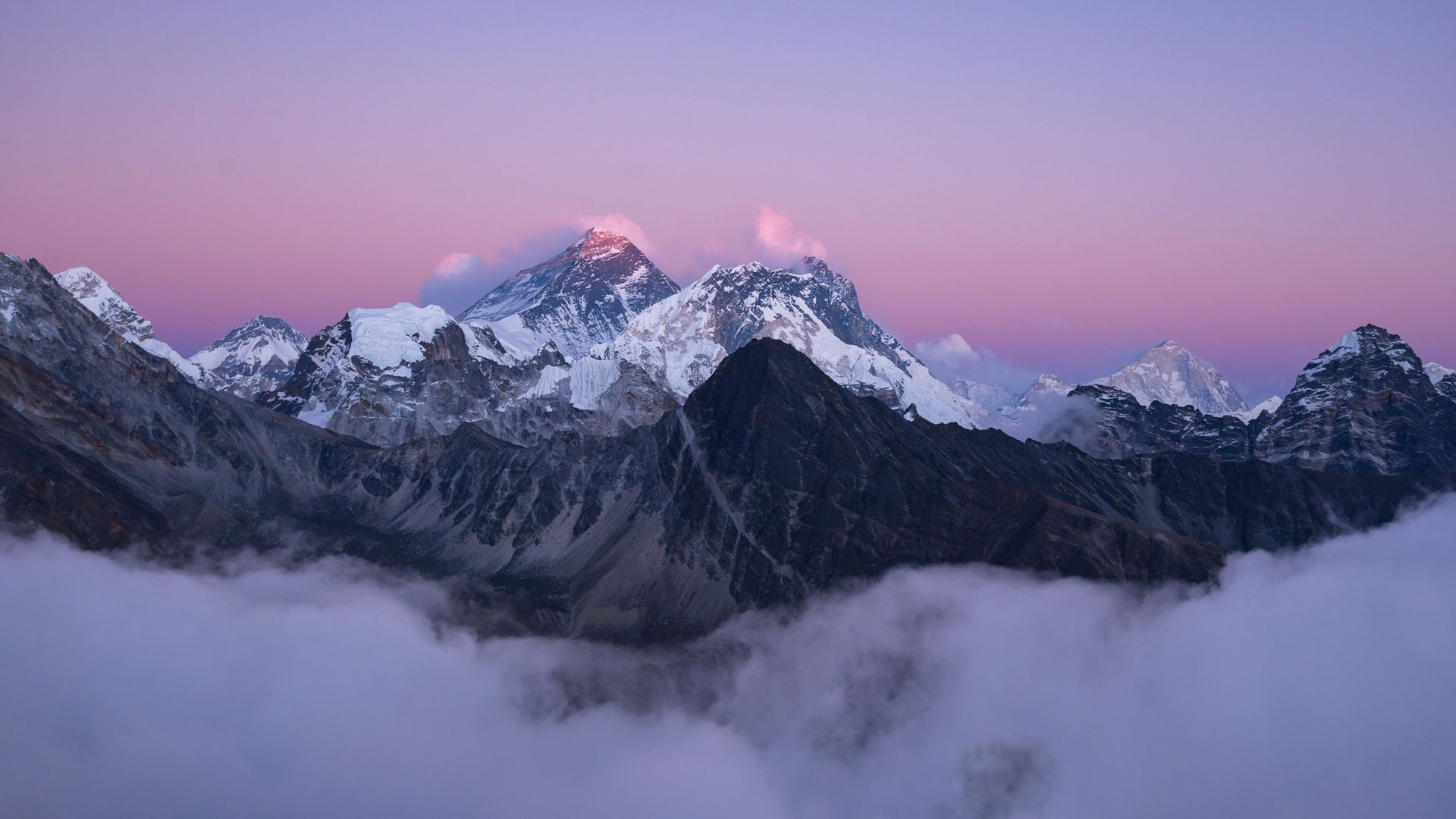 Nepal is a combination of ancient history, vibrant cultures and scenic splendor. Located between China and India, Nepal's main geographical features include snow-capped peaks, lower mountains, hills and lush Terai plains of tropical jungles. Nearly one- third of the total length of the Himalayas and 8 of the world's 14 highest peaks are in Nepal.
The landlocked country covers an area 147,181 sq. kilometers ranging from 70 meter to the highest point at 8848 meters above sea level.
Nepal's popularity as a tourist destination has increased greatly over the years. While trekking and mountaineering have long been popular, an entire range of other activities are carried out. With the variety of adventure options, the country is a favorite among adventure lovers.
Location: Southern Asia, between China and India
Geographic coordinates: 280 N, 840 E
Map references: Asia
Area: total: 147,181 sq km
Land: 143,181 sq km
Water: 4,000 sq km
Area Comparative: Slightly larger than Arkansas
Land boundaries: Total: 2,929 km
Border Countries: China 1,236 km, India 1,690 km
Coastline: 0 km (landlocked)
Maritime claims: None (landlocked)
Climate: Varies from cool summers and severe winters in north to subtropical summers and mild winters in south
Terrain: Terai or flat river plain of the Ganges in south, central hill region, rugged Himalayas in north
Elevation extremes: Lowest point: Kechana Kalan 70 m
Highest point: Mount Everest 8,850 m
Natural resources: Quartz, water, timber, hydropower, scenic beauty, small deposits of lignite, copper, cobalt, iron ore
Land use: arable land: 21.68%
Permanent crops: 0.64%
Other: 77.68% (2001)
Irrigated land: 11,350 sq km (1998 est.)
Natural hazards: Severe thunderstorms, flooding, landslides, drought, and famine depending on the timing, intensity, and duration of the summer monsoons Environment: deforestation (overuse of wood for fuel and lack of alternatives)
Current Issues: Contaminated water (with human and animal wastes, agricultural runoff and industrial effluents); wildlife conservation; vehicular emissions.
Environment-party to: Biodiversity, Climate Change, Desertification, Endangered Species, Hazardous Wastes, Law of the sea, Ozone Layer protection.
International agreements: Tropical Timber 83, Tropical Timber 94, Wetlands signed, but not ratified: Marine Life Conservation.
Geography Note: Landlocked; strategic location between China and India; contains eight of world's 10 highest peaks, including Mount Everest-the world's tallest – on the border with China.